Inscriptions Candidats en Couple et Groupe Seraing (Belgique)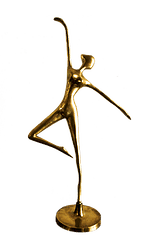 You will register as a candidate
Follow the recommendations below:

Action 1
First select the discipline, the category below and if you are female or male. Cela will automatically give you the amount to us. In the case where you select 2 passages you will need to fill registration below 2 forms
Action 2
Then click Add, then go to the shopping cart and follow the instructions until the settlement with the secure https from the CIC site.
Then return to the page and click on continue.
POUR LES GROUPES
Vous Allez Vous Inscrire Un Groupe
Suivez Bien Les Recommandations Ci-Dessous :
Action 1 : Faites Votre Inscription comme groupe en précisant le nombre de participants du groupe
dans QUANTITE en cliquant à chaque fois Sur AJOUTER Pour Remplir Votre Panier.
Action 2 : en deuxième lieu sélectionnez ci-dessous la discipline, la catégorie,
si vous avez plusieurs inscriptions à faire faites les unes après les autres.
Action 3 : Réglez Et Allez Payer, À La Fin De Cette Procédure Vous Pourrez Rentrer Votre Fiche D'inscription Qui Nous Sera Envoyé Automatiquement À La Fin De La Procédure, Prenez Le Temps De La Remplir,
Toutes Vos Inscriptions Peuvent Être Donc Fait En Une Fois Sur Ce Formulaire.